Great!  you have decided to go online with mibase. Below is a step by step guide to process involved in the upgrade!
Decide when you are going to change over (date of first Library session with online version).
If you are currently using mibase desktop or Libratu then email info@mibase.com.au a backup of your data to start the setup process. Instructions here.
Email the Toy Library logo for reports and login pages.
Organize a date and time for a Skype training/setup session with the Librarian or a few committee members. Takes about an hour. You don't need to remember everything there are videos to explain the basics if you need a refresh.
Check to see if the internet is working and login at the Library to make sure all is well (still using your old system).
When you are confident and ready email your latest backup and you are ready to go. (upload of latest data will be done within 24 hours, put urgent in the email subject line).
In a few weeks time organize or email mibase to follow up on possibly setting up more functions.
Below are a few suggestions on Hardware and data export instructions
Hardware Requirements
Admin Computer
It is recommended you use a laptop computer for the main station. A new or secondhand laptop computer will do the job. All the processing is performed by the mibase server, so if it loads web pages then it will work.
No installation of Software (except Browser) or networking of computers is required, Mibase Online is Accessed through your browser and works best with Firefox, safari or Google Chrome. It can be used simultaneously on multiple devices.
Internet
An Internet connection at the Toy Library is required for MiBase Online. If you cannot connect to WiFi in the building then you will need to consider a mobile connection via mobile broadband or a hotspot (using a smart phone) with at least 1GB per month plan.
Another option is to use a smart phone running the new mobile version volunteer login. Instructional video coming soon…
Printer
A printer will be required for printing bag labels, if you are considering using ipads or tablets then consider purchasing a printer that is "Air Printing" compatible.
Volunteer Work Station
A second work station is recommended if you have over 100 members. The most affordable option is an ipad or Android tablet. The Volunteer login will be changed to suit a touchpad user interface.
Barcode Scanners
Barcode enabled, use your scanner to loan, return or search for toys.
Just plug the USB barcode reader  into the computer and start scanning. Mibase is barcode ready, no extra software is required to be installed for a barcode reader.
Receipt Printing
Mibase online can be setup to print direct to the receipt printer it doesn't require a pdf preview. One click and your receipt is printed!
One click printing also works for standard Inkjet and laser printers.
Mibase receipts can be configured to suit any printer type,  templates enable more or less information to be printed on the receipt.
Data Upload
Mibase Desktop
The program information and the data is stored in a single file called mibasev7.mde. It is by default in the c:\mibase folder of the computer. Because the file contains your information it needs to be sent and returned while the library is closed, otherwise information processed while we have the file will be lost.
For older versions of mibase the program file is called mibasev6.mde or mibasev4.mde, this version also contains History.mdb (history of loans) that needs to be emailed also. You will find these files in c:program filesmibasev6 or c:program filesmibasev4 folder.
The mibasev7.mde file can be over 5MB in size so it needs to be compressed (zipped) before emailing. If your email client is yahoo or gmail they do not support emailing files over 1 MB.
Libratu
To do a Libratu backup go to Administration – Save Data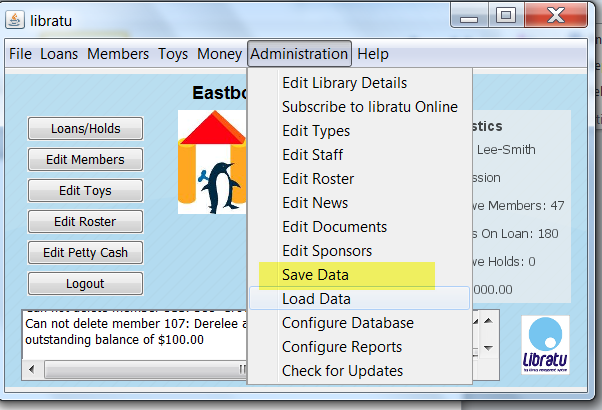 Then save to a known location on the Computer or USB Drive, Libratu will save it as zip file so there is no need to add the extension.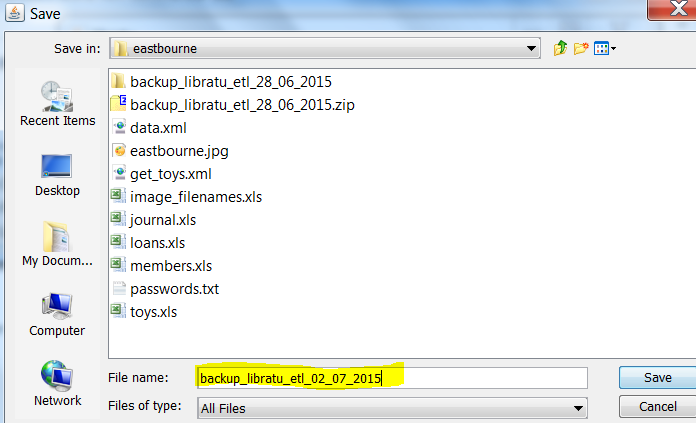 This file will contain all the images and data file called data.xml, most of the Libratu data can be extracted from this file. I have written a mibase convert program that will update the image filenames to the toynumber.jpg format that can be uploaded to any new system.
Then please email us (or dropbox) the file (it will have a zip extension).
If transferring from Libratu to mibase please provide the libratu username and password to enable the export of data in the correct format.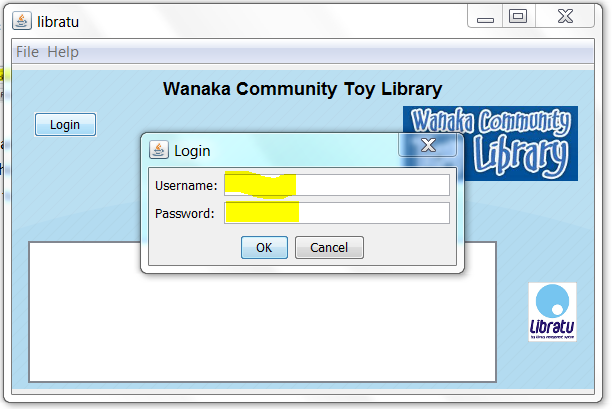 Excel Spreadsheets
email spreadsheets to info@mibase.com.au